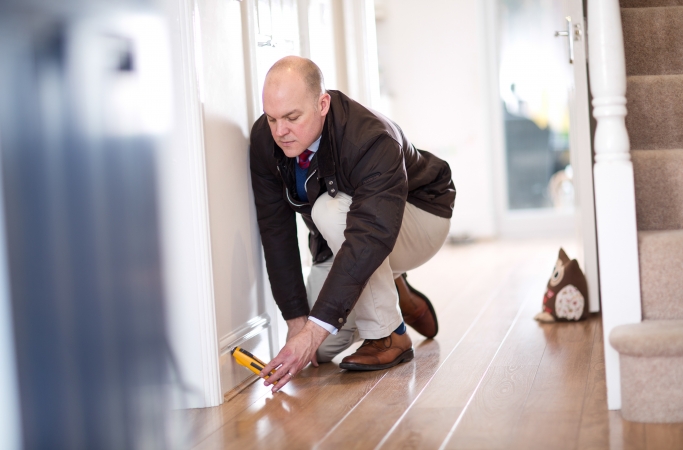 Turning our expert knowledge into useful and practical advice for homeowners
Getting a Building Survey should provide you with useful and practical advice in a way that is easy to understand. At Silverstone, this underpins every survey report that we issue. Here is an example of some issues identified in a recent survey and how we advised our client.
We were recently instructed to undertake a Building Survey (RICS level 3) of a 1930s semi detached house.
The house had been extended at the side creating space for an extra ground floor bedroom, shower room and utility at ground floor level. We reviewed the design and workmanship of the extension and included advice and issues to consider within our report.
We identified that the extension was of low quality and did not include any insulation in the floor or walls.
We also identified dampness within the floor slab which was not obvious to the naked eye. This suggested that there was no damp proof course or damp proof membrane within the floor.
We concluded to suggest that this room was suitable for storage and a utility room but would not be appropriate for a bedroom. This would have had an impact on the value of the house and what it could be used for.